Welcome to book your company kickoff at Skypark
Book company event
Kickoff with climbing in Skypark brings the company to new heights! We are happy to offer other challenging team building activities in combination with the climbing, such as the Multi Challenge and the Photo Hunt.
We can also arrange grilling and transportation to and from the park.
Maybe you prefer to come to Skypark by an adventurous RIB-boat from Stockholm?
Welcome to contact us at info@skypark.se for inquiries and bookings regarding arrangements for companies.
You can also travel with us wherever you want in the world. Read more here!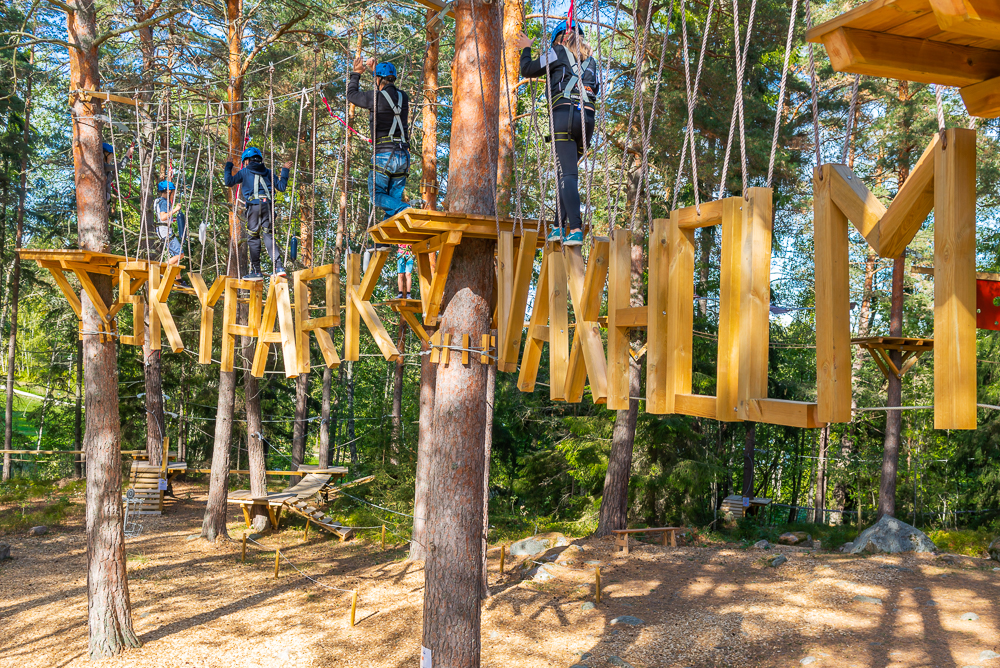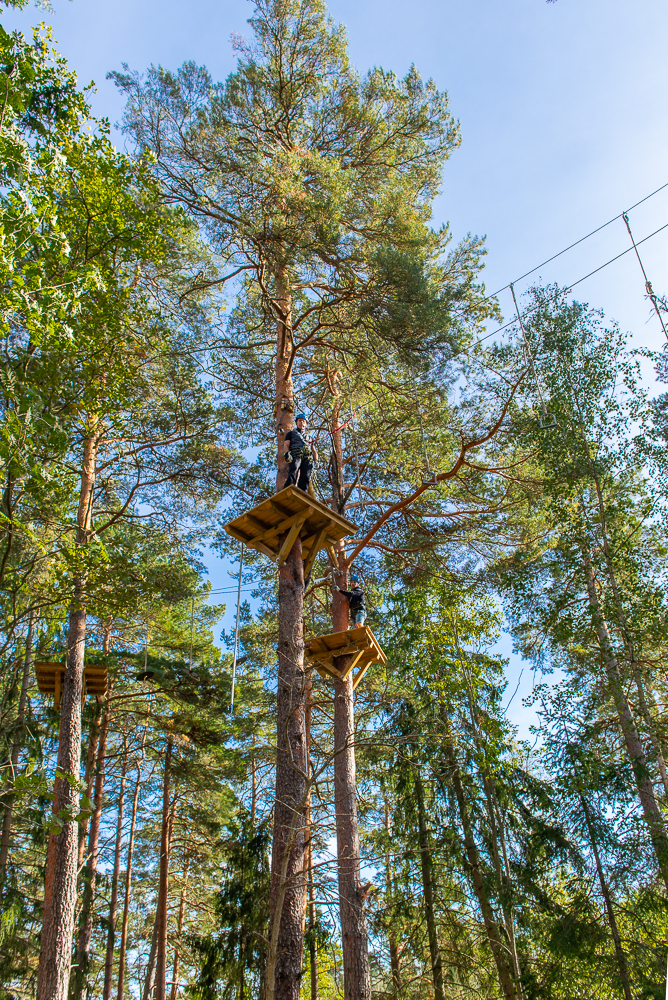 OPENING HOURS
Our opening hours of the park can be found here. PRACTICAL INFORMATION
Here you will find all practical information you need to know before visiting us. TERMS OF USE FORM
You must fill in our terms of use form before starting to climb. QA
Here you will find answers to many questions that may come up before your visit. PRICES 
All our prices can be found here.