Practical information
Skypark climbing
All children under the age of 10 need to have an accompanying climbing adult in the courses ( minimum age 18) Maximum 3 children per adult.
The courses are graded by color codes; yellow, green, blue, red and black. Yellow is the easiest and at low height, about 1-2,5 meters, while black is the most difficult and up on 15 meters height.
The minimum requirement for climbing in our yellow courses in the park is 5 years old and 100 cm length. Other minimum lengths are 120 cm on the green courses, 130 cm on the blue course no 1, and 140 cm on the blue course no 2 and on the red course. To climb in our black and most difficult course you need to be minimum 160 cm.

Security
Skypark is built and quality assured according to standard EN 155567-1: 2015 and follows the Euro whip Regulation regarding inspection and self-monitoring.
Safety is our first priority and therefore we chose to use the safest system in Skypark: Rope Rollers from Germany www.roperoller.de
All guides are trained in first aid and CPR and with rescue and safety actions in Skypark.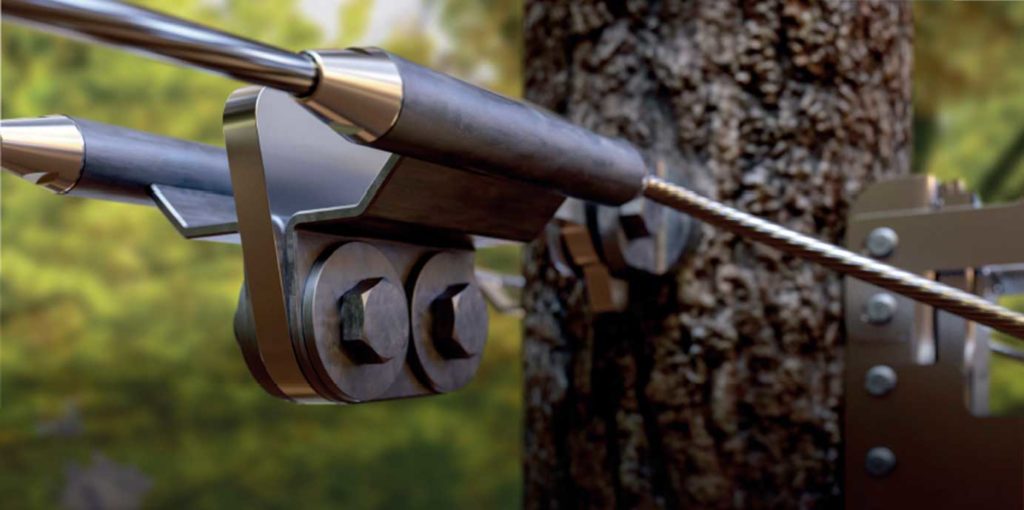 Reservation
You book and pay via the online booking on this website and are by then guaranteed space.
Drop-in is possible subject to availability, and payment is made at the pay desk in the Skypark-house.
Note that an annual pass is only valid for drop-in visits.
Skypark booking regulations/rules/conditions
You need to be 18 years old or have parental approval to climb in the park. It is important that you understand our safety regulations.
Cancellation and changes in numbers can be made up to 7 days before the booked date. No refund can be made after this. Rebooking can be made up to 72 hours before the booked date.
We regret that climbing in Skypark is not allowed for those who have epilepsy, are long gone pregnant or are weighing more than 120 kg.
Skypark reserves the right to cancel or rebook the activity if climbing is not possible because of weather conditions (storms, thunder) or other security reasons.
If any of these conditions will occur, you will be contacted by us as soon as possible.
Terms of use
Everyone that climb in the park must read and sign our terms of use form in advance.  You accept the terms online when you book.
Clothing and equipment for climbing in Skypark
All safety equipment is included in the climbing.
Note: Own harness or safety equipment may not be used in the park.
We suggest sportswear or similar comfortable clothes and sneakers on your feet.
A wind or rain jacket might be good if it drizzles. It's nice and safe to be in the park even if it rains or is a bit windy.
You should avoid shirts and jackets with hood.
Long hair should tied up. Please avoid wearing jewelry such as rings, necklaces etc.
We recommend gloves during the climb, for cycling or thin work gloves.
Storage facilities in Skypark
There are lockable boxes to borrow outside the Skypark-house for smaller valuables such as mobile phones, wallets and keys. Bring your own padlock or buy at Skypark pay desk. Bags and jackets etc. can be placed on our shelves under roof outdoors. As Skypark does not guard the lockers or the shelves, all storage is at your own risk.
NOTE! Storage inside the Skypark-house is not possible.